You needn't sacrifice quality nor creativity in order to fully express your style.  Designer Cynthia Renee recounts how she produced over 32 different looks for one of her clients by creating interchangeable jewelry pieces.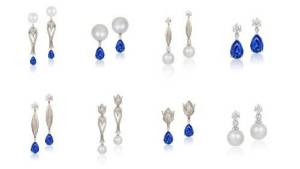 Last April, Laura moved quickly on a pair of "sweet" blue Sri Lankan sapphires claiming them as hers just before I sealed the box returning them to my dealer in Thailand.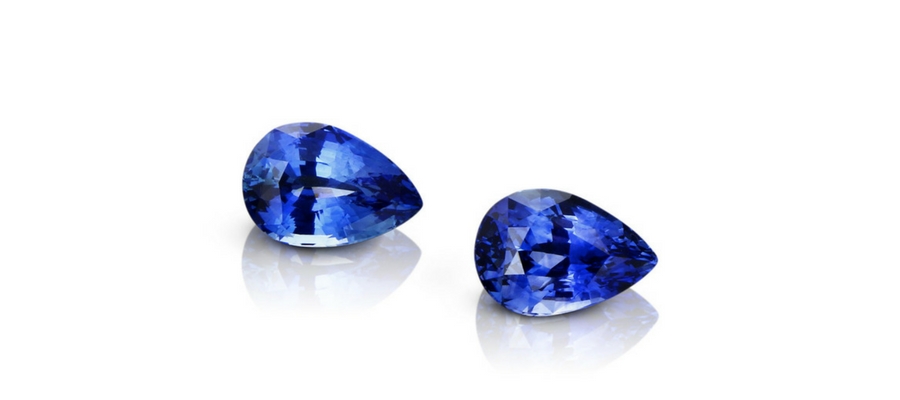 I flew to Laura's home, which rests under an enchanted blue sky, so we could visit and discuss how to set her new sapphires in earrings. Sitting at her kitchen table, warmed by a fireplace, she showed me the jewelry pieces she had collected over the decades, including several jewels passed down from her mother. The jewelry gene is strong in this family.
Unfortunately, Laura didn't have much opportunity to wear her mother's pieces because of size differences or they were of a style not suited to her. Many of her mother's pieces had round diamonds in varying sizes.
Amongst her earring collection, Laura already had two pairs of Cynthia Renee "Progressive Pairs" interchangeable wardrobing jewelry as well as a pair of diamond studs and white pearl studs.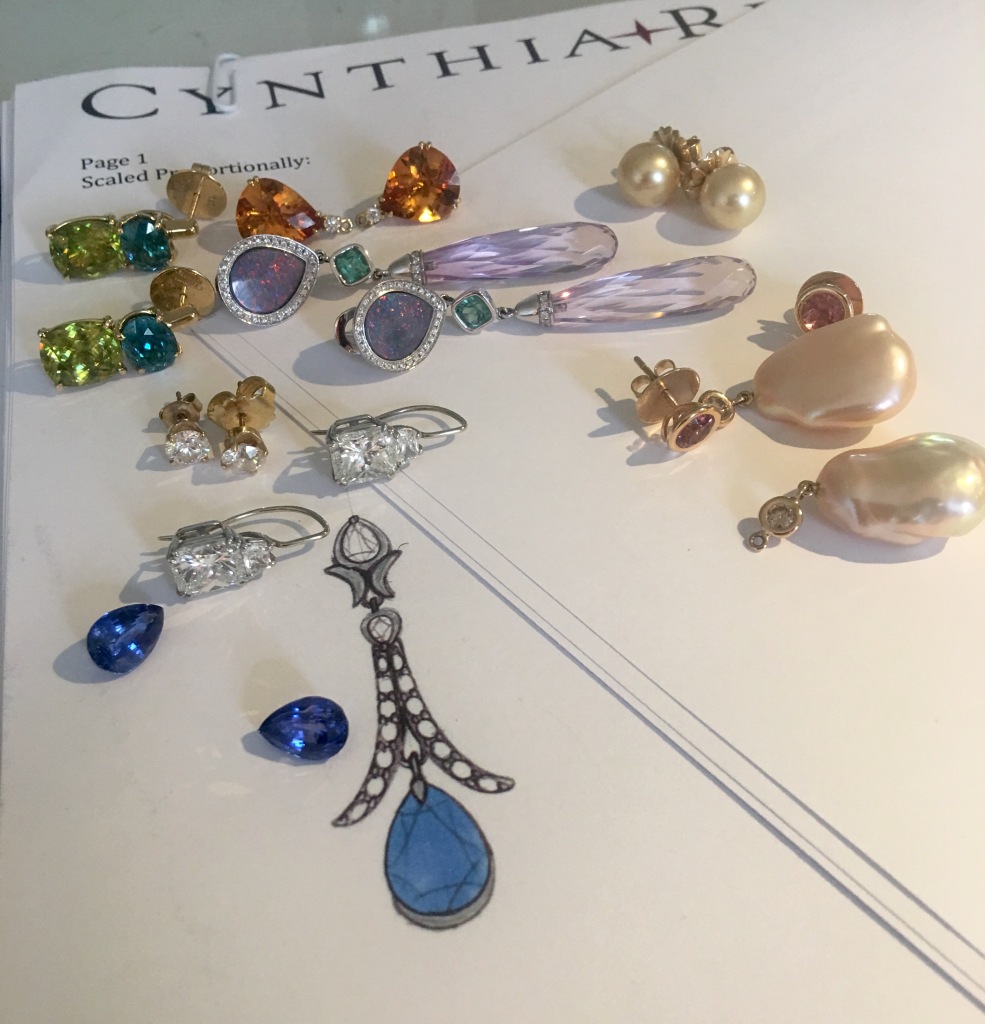 Wouldn't it be nice to create her new blue sapphire earrings so they could interchange with her existing pieces and keep her mother close through using her diamonds?
Before our visit, I had sketched several earring concepts for the blue sapphire pair.  Laura's eye landed on a design inspired by a pair of Art Deco earrings I saw years ago. Inspired by the vintage earring form, we modified it to a more curvy, feminine shape with a lotus (or tulip?) top where we could nestle her mother's diamonds.  It's interesting to see how a design concept evolves through the minds and hands of various artists.  The final concept was given birth by Mirjam Butz-Brown, the highly skilled metalsmith I have worked with for over 20 years.

We engineered her earrings to have three interchangeable pieces: the floral foundation stud; the curved central "bridge" to connect the foundation stud to the drops; and the sapphire drops. All three pieces would be interchangeable – not just with each other, but with several pairs of Laura's other earrings. We would also adapt her existing earrings to work within our "Progressive Pairs" system.
Creating new earrings to interchange with existing earrings takes a whole lot of back and forth, which means time and patience. We were not just creating new earrings with three separate sections that all interchange, but the sections of these new earrings had to also work with new interchangeable mechanisms we added to three pairs of Laura's old earrings.
And, all these pieces had to work together. Adjusting one piece to fit better, can then make five others not fit…..some of Mirjam's fine characteristics are patience and tenacity.
Granulation was added to the curved central "bridge" piece. Texturing was applied by hand, which is more reflective and finer textured than casting the textures.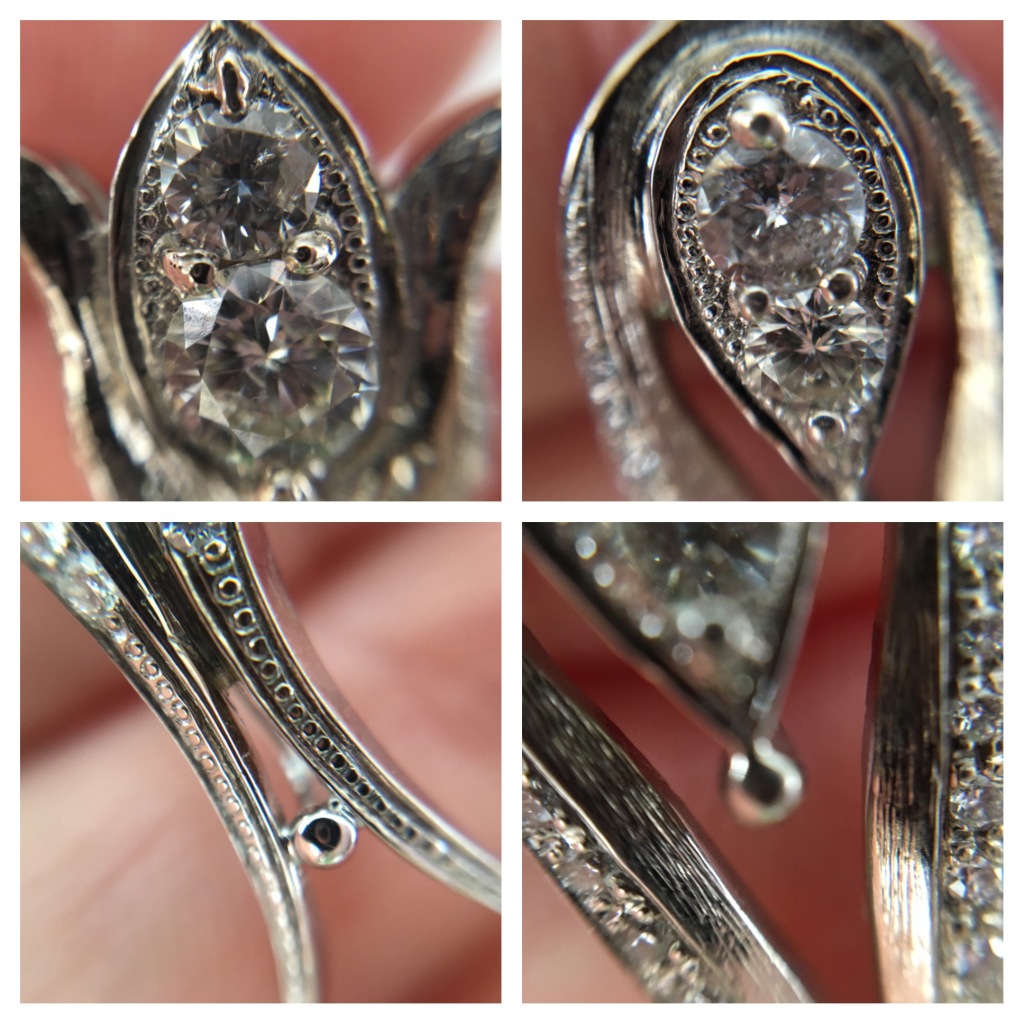 Voila!  The Finished Full Custom Earrings in 950 palladium (to be light on the ear) featuring 6.70 carat blue sapphires and accented by 2.10 carats round diamonds.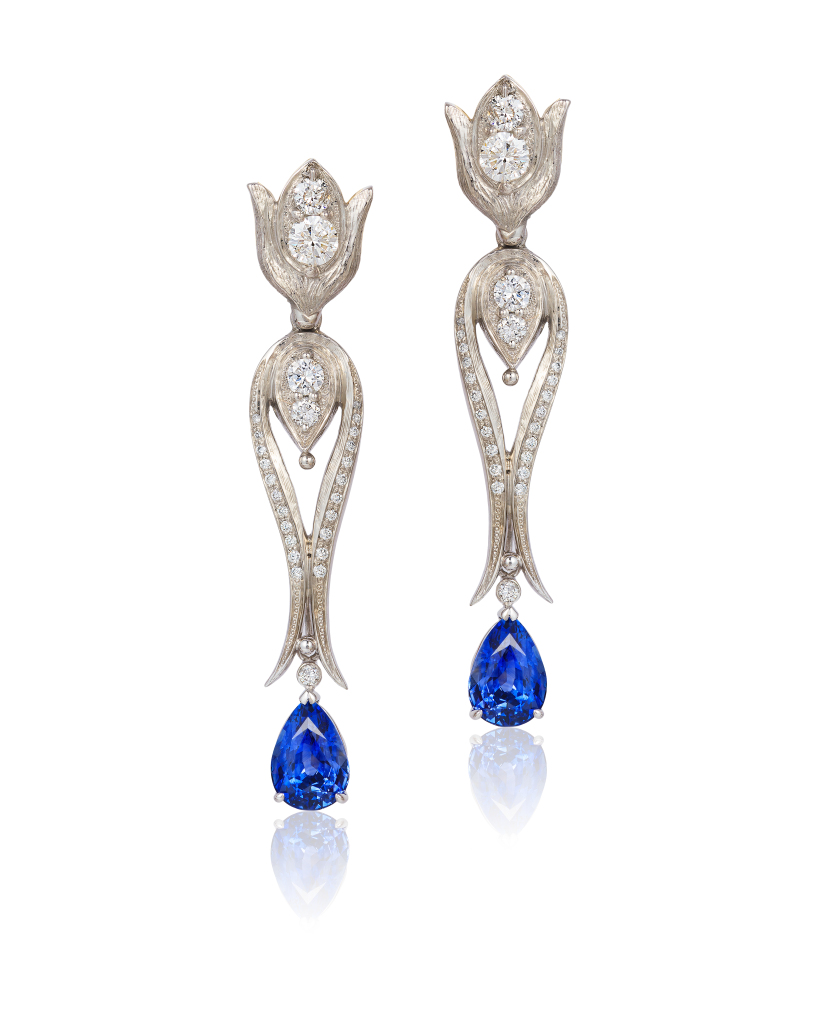 Here are some of the ways Laura's new pair of earrings can be worn combined with her now-adapted pearl studs, diamond studs and our other interchangeable "Pea Pod" bridge attachment.
Remove the Lotus foundation piece on top and use the two other segments with her Pearl Studs.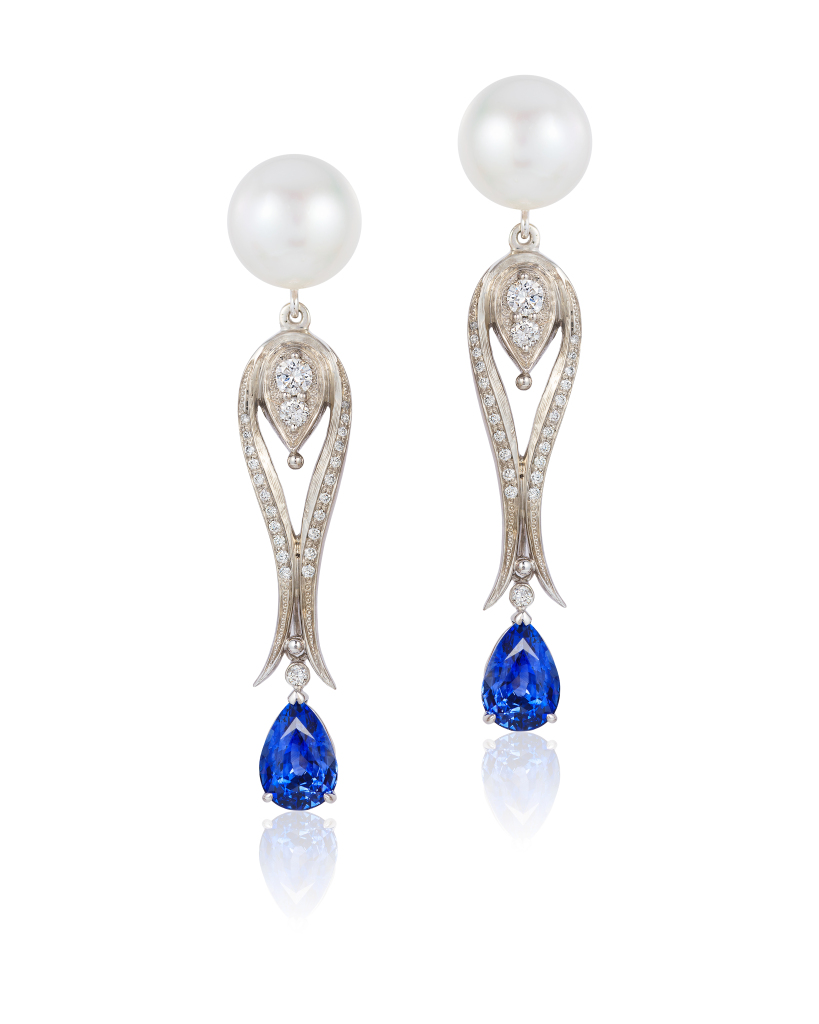 Wear the Lotus Foundation Stud and the curved connecting bridge with the same Pearl Studs, which are now configured as Pearl Drops using our Progressive Pearls System.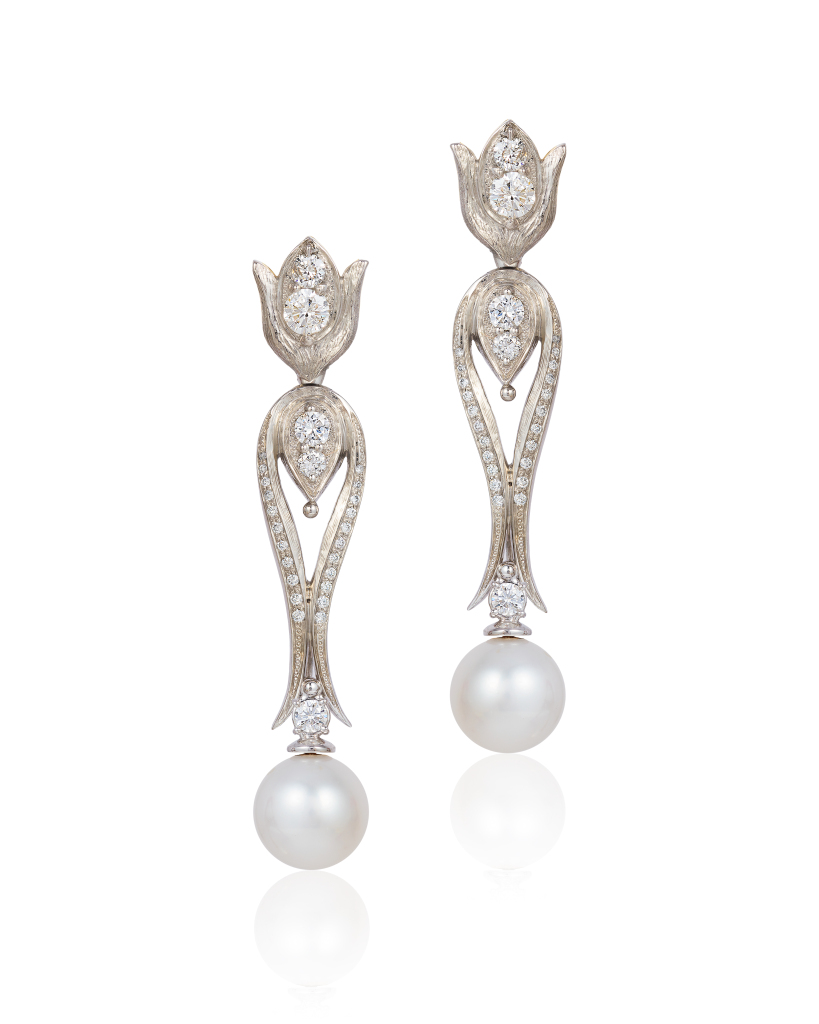 Wear the Floral Foundation Studs with Blue Sapphire Drops.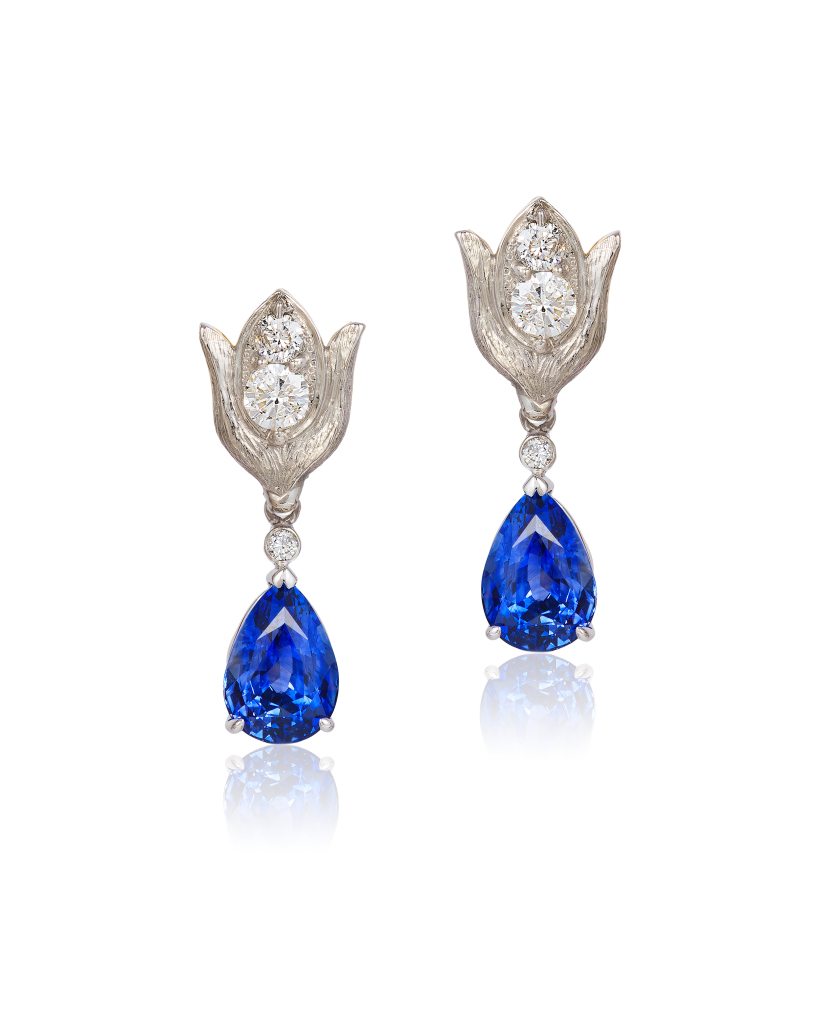 Wear Diamond Studs with Sapphire Drops. (Laura had diamond studs, which we easily reset to work with our system.)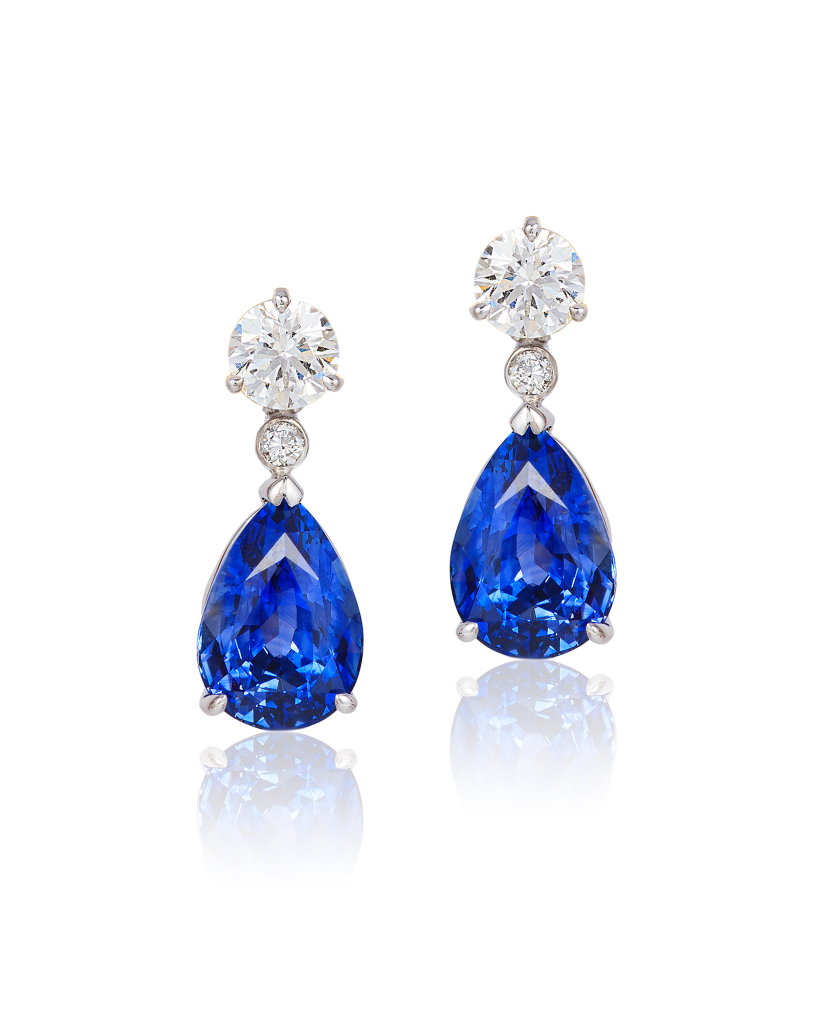 Transform the Pearl Studs into Pearl Drops using our Progressive Pearls system and drop them from the Diamond studs with Pearl Drops.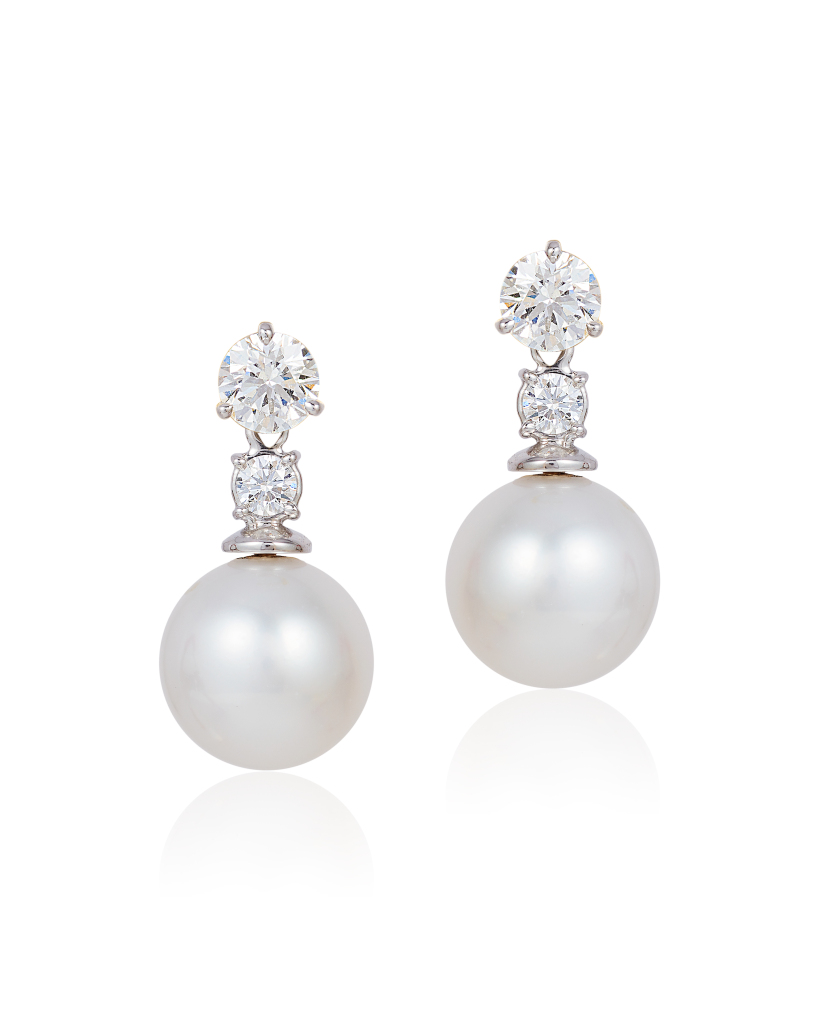 Or, Wear the Pearls as Studs with the Blue Sapphire Drops.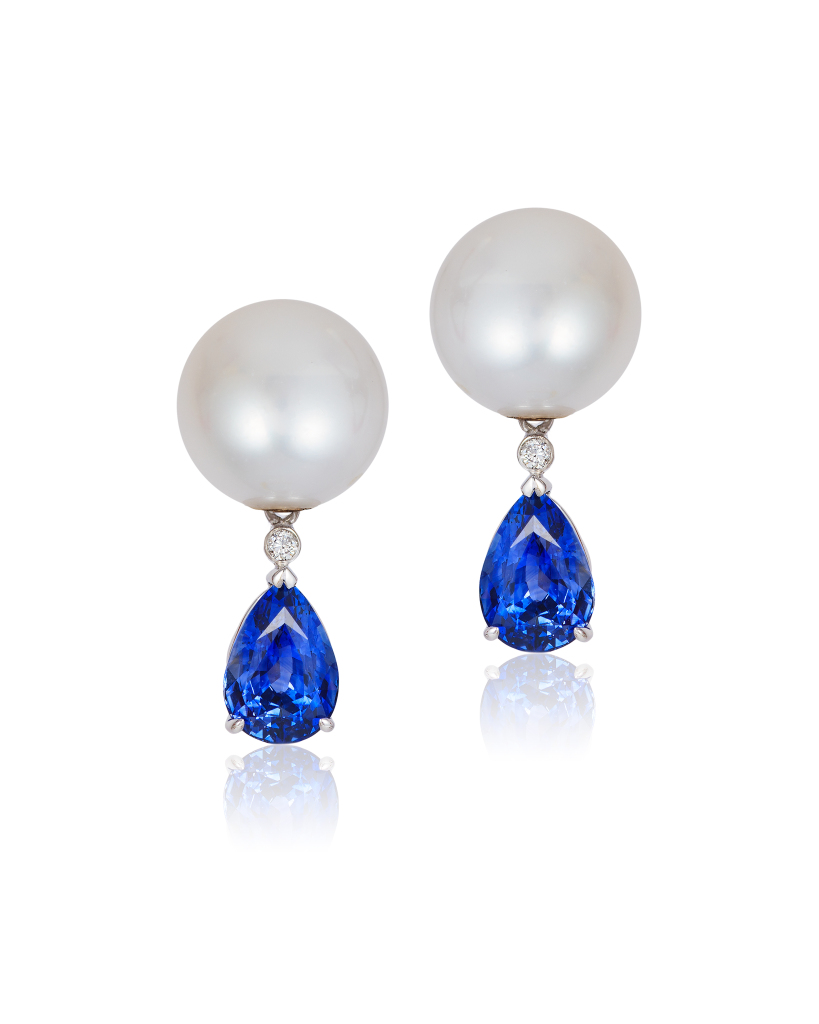 Wear the Diamond studs with our Pea Pod Connecting Bridge piece (a separate piece Laura purchased) and the Blue Sapphire Drops.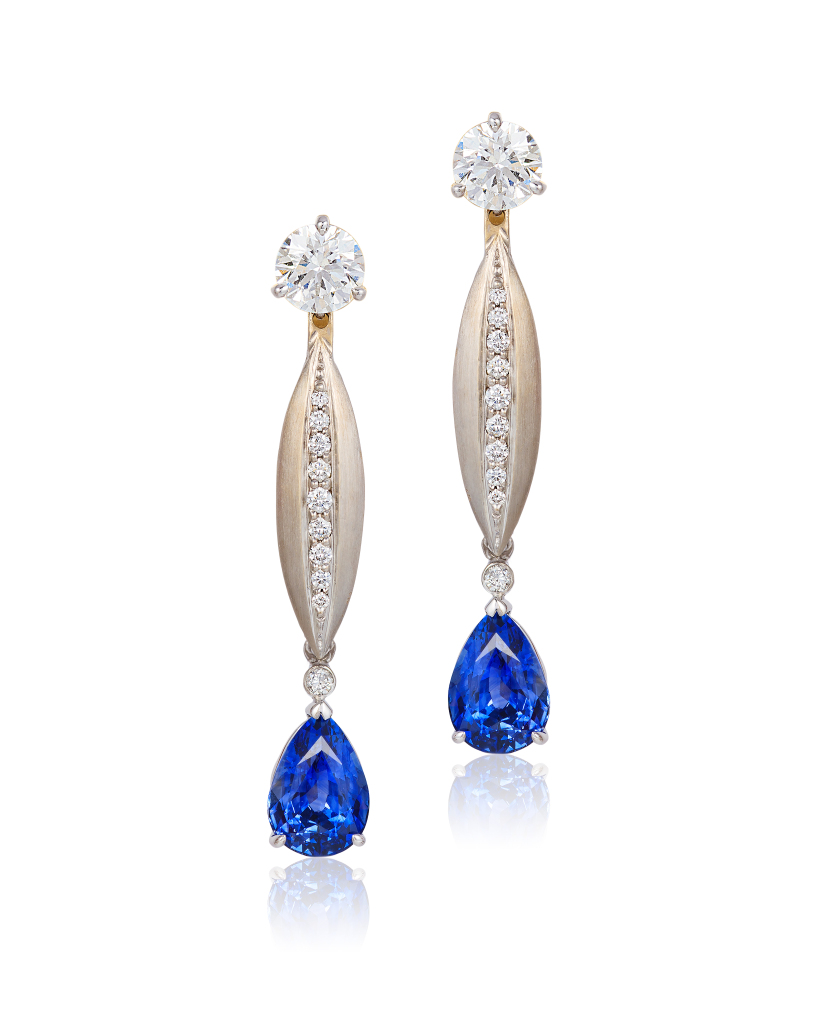 The combinations of possibilities are incredible considering without such an interchangeable system Laura would have only of had 1 or 2 choices.  If this type of variety interests you or if you have questions about changing older pieces into modern reflections of your personality and style, contact us and Cynthia can help you get started.
Finally for a visual we are including Laura's pictures of her jewels which represents all the ways she can now enjoy and combine her new earrings with the ones she had.