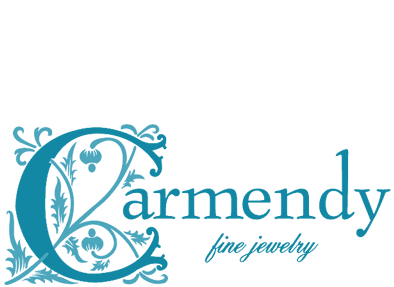 Cathy Carmendy modernizes feminine romance of past eras for today's woman with her antique-inspired, exquisite designs, combining Georgian, Edwardian and Victorian elements in unexpected ways.
A myriad of Hollywood celebrities including Kirsti Alley, Rosanna Arquette, Halle Berry, Julia Louis-Dreyfus, Daisy Fuentes, Rachel Griffiths, Helen Hunt, Janet Jackson, Allison Janney, Christine Lahti, Cynthia Nixon, Michelle Pfeiffer,
Jessica Simpson and Rita Wilson can be seen wearing her signature designs.
Celebrities and their stylists often turn to Cathy because she has an acute visual sense and knows what pieces will work with certain body types, facial structures, hairstyles and, of course, red carpet-worthy outfits. The durability of the precious metals, combined with the fine craftsmanship in each piece, insures that they will last from generation to generation
My collection captures the romance of those bygone eras, but they won't be mistaken for reproductions. These are modern renditions, original designs made expressly for the 21st century woman.
---
Cathy Carmendy