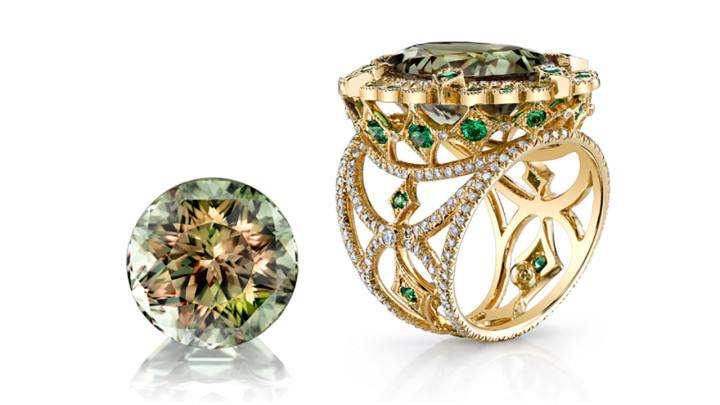 Amongst the lush and beautiful Anatolia Mountains, a spectacular discovery was made in a bauxite mine – an unusual crystal named Csarite. The unearthing reached a new level of excitement when gemologists quickly realized that Csarite possessed some of the most unique color-change characteristics, a phenomenon that occurs in less than one percent of known gemstones.
However, unlike most other color-changing gemstones in the world, Csarite has the ability to display different tones of colors at the same time, which is an extraordinarily rare anomaly in the gem world. Its range of colors mirrors the splendor of the Turkish countryside by exuding gorgeous shades of greens, peaches, champagnes, and raspberries. Every stone exhibits its magical trademark color-change, therefore each one is truly unique.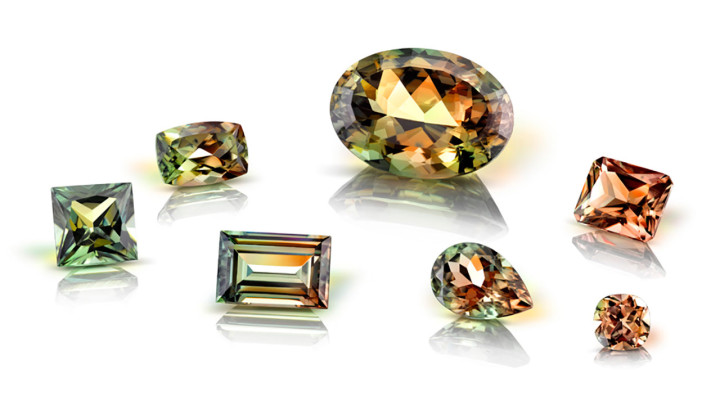 This exceedingly rare phenomenon in addition to it being a natural, untreated gemstone with only one known source in the world makes Csarite ten thousand times rarer than a diamond. Further, just 50 percent of the rough crystals mined are suitable for faceting and 98 percent of these are lost during cutting. These are but a few of the many reasons why Csarite is sought out by today's most discriminating buyers who want to be amongst the first to own this true collector's gemstone.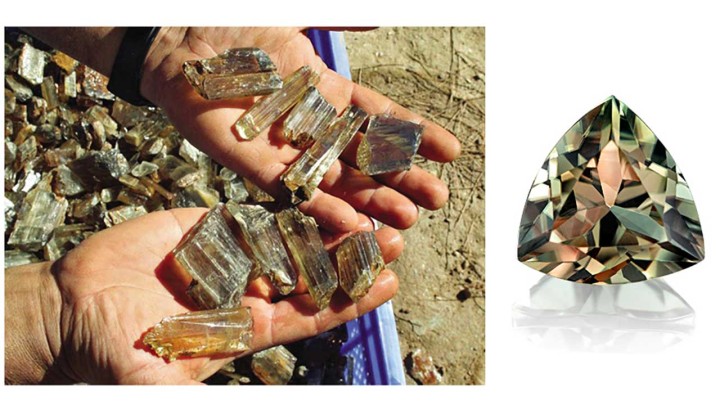 Csarite collectors have the peace of mind that comes from a responsibly sourced jewel that is ethically mined. The Csarite mine is firmly committed to the active protection of nature and supporting the local community. Corporate Social Responsibility practices include: planting ten trees for every one tree lost, utilizing a chemical-free extraction process, wastewater removal by trucks to avoid soil contamination around the mining areas, and donations of supplies and other resources to surrounding schools.
Whether you add one of these gems to a serious collection or as a focal point in an heirloom piece of jewelry, rest assured it will be one of your most unique treasures. Erica Courtney's private gem collection travelled to the invitation-only T Lee Custom Jewelers event (14-16 May 2015) in Minneapolis, USA for an exclusive viewing. Contact Farlang today if you are interested in a private viewing or event.